It seems like all the dating tips for men are geared to the younger dudes – what about dating tips for men over 40 or dating tips for men over 50?  The principles I'm about to give you are good for any age but your strategy has to be a bit different because your pool of available women without scars and baggage has decreased.
Let's take for example when you were in your teens and 20's – you likely knew a lot of single women that just wanted to have fun and it seemed like there was a lot of them around because if you're like a typical guy there were.  Now that you're dating in your 40's and 50's you are likely seeing the same faces at work, at the gym and during your favorite happy hour stops and the women you are seeing could be unavailable, bitter or have baggage – that's not to say that every woman is like that but just like you have buddies that have joined the "he man woman haters club" due to a bad experience, there are women like that too.
The paragraph above basically says that your options shrink as you get older plus if you're like most folks in today's economy your time has shrunk too (but if you're a successful guy who has retired in your 40's or 50's – bravo – you'll have more time to implement the strategies below – and if you have limited time – well, the strategies are just for you).
As a guy dating over 40 or 50 you have to be very efficient in your search.  First of all if you're not finding the right women for you right now then STOP doing what you're doing.  Running into the same faces over and over again?  Then it's time to change up your routine.
# 1:   Get Online ASAP
At this point in the article you could call it "online dating tips for men" because I'm going to tell you to go online for maximum efficiency.  If you're a guy over 40 or 50 you can remember a time when the personal ads were in a newspaper (younger guys reading this can't fathom what a personal ad is and they're rapidly having trouble with what a newspaper is).  Do you recall how you felt about guys you heard were using personal ads?  Yeah, I bet it wasn't flattering.  TAKE ALL THAT OUT OF YOUR HEAD because online dating is not the personal ads moved online – it's a way for you to efficiently get through hundreds (depending on your city) eligible women in an afternoon.
One out of five relationships start online and the number is only growing.  You have
 

Match.com, eHarmony,

 

Date.com, Zoosk, an app for your smartphone called Tinder and so much more.  My #1 recommendation of a dating tip for men over 40 and 50 is to get online.
Call my dating women radio show  if you want advice from me on this – I take calls every Wednesday from 5:00 p.m. – 6:00 p.m. PT / 8:00 p.m. – 9:00 p.m. ET
#2:  Speed Dating
The other thing I suggest is speed dating – if you're not sure what speed dating is just plug that into your favorite search engine.  You get anywhere from 3-8 minutes with a lady in your age range before you move onto the next one – if you both like each other then the organizer of the event (usually held in a nice bar/restaurant) will give each of you the contact information of the other and then it's on you.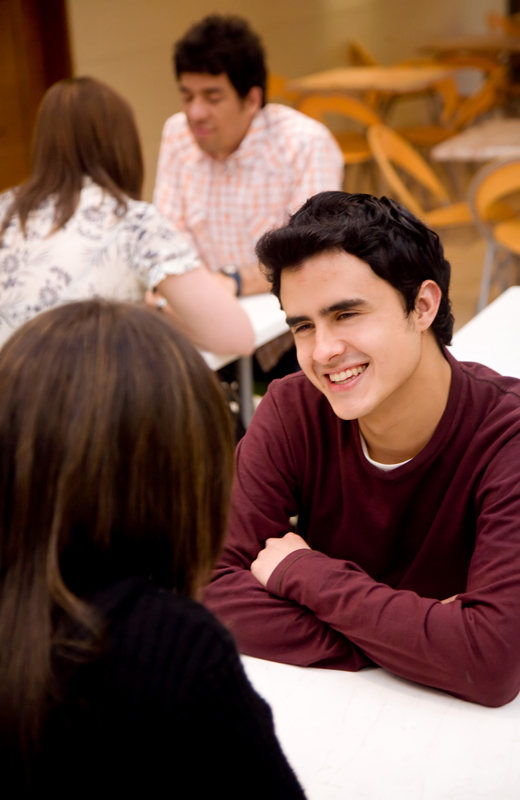 #3: Think Like A Great Salesperson
You see where I'm going with all of this?  Why do you think I suggest online dating and speed dating as my 2 best ways to meet women efficiently?  Because my dating tips for men are always sales-based.  You want as many QUALITY LEADS as you can get – like if you were selling cars.  You wouldn't want to get in front of a bunch of people that have just signed an auto lease or those that had terrible credit, right?  You want to be in front of as many people as you can that have the means to buy now and are ready to buy now.
When you do online dating and speed dating at least you know the women there are "ready to buy" – like you they're online or at the speed dating event because they're looking for a relationship (or at least some of them are).
Of course all the leads in the world won't matter if you blow them – finding where to meet women open to a relationship is one thing but making sure you go out with them and then figuring out which ones are right for you is another.
Get The MOST Advice
Take a 7-day FREE trial to my hyper-popular Doc Love Club that gives you over 90 hours of audio plus articles designed to get you better with women.  You will feel that your online dating prowess as well as real world dating prowess is exponentially better when you join.  To give you NO EXCUSE not to join, in addition to the 7-day FREE trial , I'll give you 8 FREE chapters to my SYSTEM AUDIO BOOK that are yours to keep forever.
What do YOU think?  Don't be shy – talk to me below.